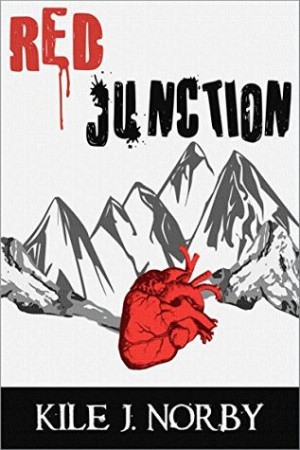 The Colorado Gold Rush calls the worst kind of men to the High Country. Connivers and murderers swarm from the far reaches to stake their claims. They come seeking the Color. What some of them they discover is another color altogether.
Rex Westman is chief amongst scoundrels. He holds the Sheriff hostage. He lords over the town of Red Junction from his palatial compound, dispatching henchmen to perform his dark bidding. But this time, has he gone too far?
Yule Sherwin is a drunk. He's up at dawn cobbling together coffins. Then it's across the street to drink himself blind at the bordello. His favorite is Misty, a girl who's come of age without ever knowing life outside the whorehouse. During a midnight rendezvous, they meet a dead boy with an unholy appetite.
Terrible secrets are revealed to Yule. The End is near and only he knows it. But he's a man broken and haunted by his past — is he up to the challenge? Can he write himself a new chapter, one where he's the hero?
Or mayhap, he'd be better served by building his own pine box — while there's still time to do so.