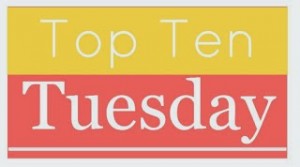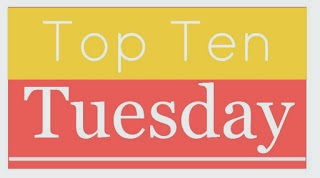 Top Ten Tuesday is a weekly fun meme that was created by The Broke and the Bookish. This week was a freebie week so I get to decide what I want to discuss. So without further ado this week I am listing my top ten favorite book men. Even though I am married I can still form crushes on men in books, I do it all the time. 
1. Daemon from the Lux series by Jennifer L. Armentrout. Ugh Daemon *Swoon* Oh how I wish you were real! At least you will forever exist in my mind!
2. Shane from the Fall from Grace series by Christine Zolendz. A hot rocker that is also a fallen angel, what is not to love about that?
3. Levi from the Crescent Chronicles by Alyssa Rose Ivy. A hot prince that has black wings…sign me up!
4. Jace from the Mortal Instruments by Cassandra Clare. A guy that can hold his own against demons…yummy!
5. Roth from White Hot Kiss by Jennifer L. Armentrout. A demon, but a hot demon. Who seems to care more than some angels in other books.
6. Korum from the Krinar Chronicles by Anna Zaires. Omg hot alien!
7. Eddie from the Unearthed series by Evan Ronan. A ghost hunter with a few rough edges.
8. Dank from the Existence series by Abbi Glines. No one would mess with you if you were with death himself.
9. Varen from the Nevermore series by Kelly Creagh. The gloomy goth guy, I love him!
10. Lucas (Landon) from the Contours of the heart series by Tammara Webber. He was a cuttie with a lip ring and taught self defense. That is pretty swoon worthy in my book.
Who is on your fantasy boyfriend list?