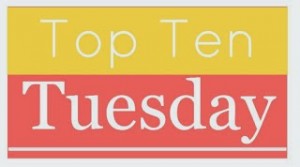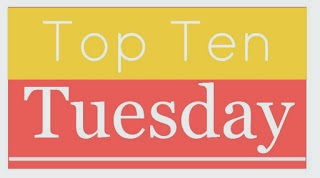 Top Ten Tuesday was created by The Broke and the Bookish so everyone can create lists of their favorite books. I haven't done very many of these but I love making lists, so why not?
Topic of this week is:
Ten books I wish I could read with my book club, if I had a book club. 
1.The Whispers of the Fallen- Rebellion by J.D. Netto. The Whispers of the Fallen was a lot of fun to read so I can only imagine the sequel would be even more fun. I'm planning on reading it before the third book comes out.
2. The Unbecoming of Mara Dyer by Michelle Hodkin. I really want to read this book and it seems like it would be fun to read with a group.
3. The Giver by Lois Lowry. I already bought this book but have yet to read. I have heard great things about it though.
4. The Alchemist by Paulo Coelho. Another book I bought but haven't read yet…eventually I'll get around to it.
5. The Death Cure by James Dashner. I read the first two of this series so this is a book I would like to read with a book club. Mostly because I kept finding myself getting lost in the Scorch trials so maybe reading with someone else would prevent that.
6. Anything Stephen King. I love his books but sometimes I get a little confused or lost.
7. Confessions of a murder suspect by James Patterson. I love James Patterson! This book was recommended to me but I haven't read it yet.
8. Jurassic Park by Michael Crichton. All the information in those books, I know I would need to discuss with other people.
9. Dark Inside by Jeyn Roberts. This seems like a fun book to read with a group.
10. World After by Susan Ee. I loved the first book and would love for other people to read it too.
what books are on your list?