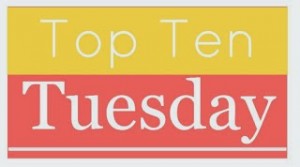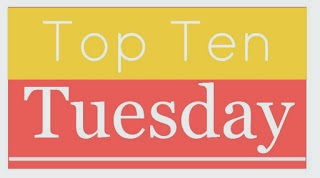 Top Ten Tuesday is a weekly meme created by The Broke and the Bookish. This weeks topic is: Favorite authors. First of all I would like to point out how unfair this is because how can I pick just 10.
1. Jennifer Armentrout – I have never read anything by JA that I haven't enjoyed.2. J.K. Rowling – The queen, of course she would be on this list.
3. Stephen King – If the queen is on here then I have to have the King as well.
4. James Patterson – Though I have only read one of his series I like him because he writes for all ages.
5. Edgar Allan Poe – I still enjoy reading his poems and stories even in my twenty somethings.
6. K. C. Neal – She's super nice and her writings are amazing.
7. Evan Ronan – He brought out my love for the paranormal even more than it already was.
8. Cassandra Clare – The woman that opened my world to demon hunters has to be on this list.
9. Charlane Harris – She showed me vampires did not have to sparkle to be sexy. (Not a hit a Twilight because I enjoyed reading that too.)
10.  Kelly Creagh – My favorite book to date is by this woman so she belongs on this list.