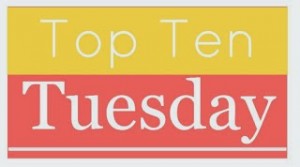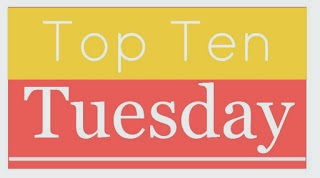 Top Ten Tuesday is a weekly meme created by The Broke and the Bookish. This weeks topic is the ten things I like/dislike in a romance novel.
Before I name these just know that I'm more into paranormal romances than romance but I don't think that will change anything.
Likes:
1. Witty lines. I love a romance that has lines that make me giggle from their wittiness.
2. When the passion is obvious. I like when the passion between two characters is so strong I can feel it.
3. When one of them is kind of an ass but changes for the other…or the other just gets used to it. Hate it in real life but love it in books.
4. When there are other elements in their lives other than just each other. Like in the Lux series Katy had her vlog and Daemon had his alien-ness.
5, When one of the characters is a little nerdy. I'm a little nerdy and weird so I love when I feel like I can relate.
Dislikes:
1. When there is very little romance. I know that sounds stupid a romance with very little romance but I've read books like that. I waited the entire book and they kissed once at the very end, I was super upset.
2. When they take love at first sight literally. Come on there is no such thing, it can be instant attracted to each other but not instant love.
3. Verbal abuse. It's one thing to be an ass and a whole different story to verbally abuse someone. Some authors need to learn the difference.
4. When there is a life and death situation and the characters have sex. If there is a war going on the last thing that is going to be on my mind is sex, maybe that's just me.
5. When a character doesn't seem to understand no means NO! It seems to be happening a lot in books I read lately, when someone says no or stop then you should freaking stop. I'm so tired of reading glamorized rape, it's not romantic.