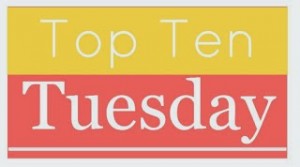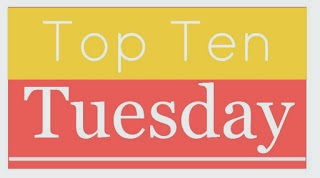 It's time for another TTT! Top Ten Tuesday is a weekly meme created by The Broke and the Bookish. This weeks topic is:
top ten authors i want to meet
1. J.K. Rowling – Like you even have to ask why. Everything she writes is amazing and Harry Potter is the reason I love to read. 
2. Jennifer Armentrout –  The Lux series is another of my favorite series, it awakened my fascination of aliens. She's amazing and she is always creating new worlds that I would rather live in.
3. Cassandra Clare – I have something signed by her but I never got the chance to meet her myself. The Shadowhunter world that she created is so dark how could anyone not want to be one?
4. Stephen King – I'd probably babble and faint if the moment ever happened or just stand there smiling like an idiot. But who wouldn't want to meet the King?
5. James Patterson – He is so diverse with his writing. He writes things I like while also writing things my mom likes so it would be awesome to meet someone like that. Because my mom and I have very different tastes in reading.
6. Kelly Creagh – Because I think we both have an unhealthy obsession with Edgar Allan Poe, so we would have a lot to talk about. Not to mention her book Nevermore is my favorite book.
7. K.C. Neal – She is super nice and crazy talented. Helia's Sahdow kept my obsession with aliens alive. I'm always thankful to be able to keep an obsession alive for longer than in should be. 🙂
8. Charlane Harris – The creator of the True Blood (books) I would love, love, love to meet her.
9. R.L. Stine – Come on, who doesn't want to meet the person who wrote Goosebumps? The reason I had nightmares as a kid was because of those books and now I love them, I'm weird I know.
Wow, there's still so many authors I would love to meet but alas I'm on number ten already.
10. Richelle Mead and Michelle Rowen – I put both of them down because I like their books equally and because I've spoken to both of them on twitter before. They both gave me great advice on writing, that I'm trying to follow.
*Note. Veronica Roth was going to be on here but then she wrote Allegiant. 
Who is on your list?