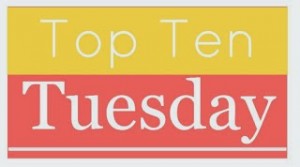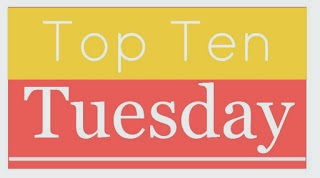 Time for another TTT! Top Ten Tuesday is a weekly meme that was created by The Broke and the Bookish. 
This weeks topic is:
Top Ten hyped books ive never read.
1. Throne of Glass by Sarah J. Maas.
I even bought this book and it's just sitting there waiting for me to read it. One day little book, one day I'll be able to read you.
2. The Murder Complex by Lindsay Cummings
This sounds so interesting and the author is so nice, I follow her on Instagram.
3. The Infernal Devices series by Cassandra Clare. It's a spin off from The Mortal instruments, which I loved!
4. Bloodlines by Richelle Mead
I want to read this because of how much I loved Vampire Academy but just haven't yet. I think I bought this book, maybe.
5. The 5th Wave by Rick Yancey. (Sorry I couldn't get a good picture) I love aliens so I don't know why I haven't read this yet.
6. Fire in the Woods by Jennifer M. Eaton
Another alien-esqe book I haven't read.
7. A Court of Thorns and Roses by Sarah J. Maas
8. Fangirl by Rainbow Rowell
9. Paper Towns by John Green
This one is more John Green's fault than mine. After weeping because of The Fault in out Stars, I didn't know if i could handle another one of his books yet.
10. All the Bright Places by Jennifer Niven
This concludes the top ten hyped up books that I have yet to read. Have you read any of these? What books are on your list?